ARE YOU WORRIED ABOUT BEING EXPOSED TO HIV?
THIS IS WHAT HAPPENS
I HAD UNPROTECTED SEX WITH A STRANGER

IM SO WORRIED NOW. WILL I BE INFECTED?

YOU NEED CORRECT GUIDANCE

GO FOR TESTS AND TREATMENT, IF NEEDED
HOW DO WE HELP?
WE LISTEN TO YOU
Our expert HIV counsellors patiently listen to your incidents to understand the gravity of the situation that you are in.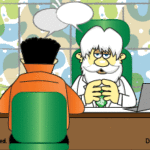 WE COUNSEL YOU
The counsellors try to answer all your questions so that you are more informed about the solutions available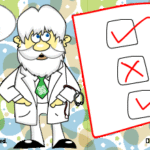 WE SUGGEST THE BEST SOLUTION
Our counsellors will suggest you the best solution available to help you cope up with problem in hand.
HAD UNPROTECTED SEX WITH SOMEONE I KNEW
Will I be infected?
ProbabilityLow
If your partner does not have any disease
If your partner takes care of his/her hygiene
Know More
HAD UNPROTECTED SEX WITH A STRANGER
Will I be infected?
ProbabilityHigh
If you did not use protection
If your partner is suffering from any STD
Know More
BEST HIV COUNSELLORS
Our approach is to help you overcome your anxiety if you happen to get into an act that might lead you to believe that you have been exposed to STDs, HIV or even AIDS. We DO NOT offer treatment. Rather, we do counselling to give you clarity on the subject, and then if at all required, we suggest you to undertake HIV tests.
Your search for the best HIV doctor or HIV counsellor comes to and end. Get all your answers about STDs, HIV and AIDS and chalk out a roadmap to get well soon.
OUR SUCCESS STORIES
In that heat of the moment, we went ahead and had sex. Unprotected. After a week, I noticed few rashes on my thighs. Got really worried. I was sure I have got in touch with HIV!! While doing my research on google, I found lot many confusing answers to my problem until I came across this website and got my answers after a detailed discussion with their doctors. I shall ever remain thankful to them for guiding me properly and clearing all my doubts. And, well, those rashes were just rashes which went away in a couple of days.

Dhirendra

Banker, New Delhi

I felt like ending my life, when I got the feeling that I might have contacted AIDS. It was my first kiss and frankly I did not enjoy it the way he kissed me. He actually bit my lip resulting in some blood. I talked to my friend and they scared me with all those HIV stories. By chance, I came across this website and got in touch with the HIV counsellors who were knowledgeable enough to clear my doubts and made me feel alright after those depressing days. I must say I would have certainly gone into depression if I did not consult with them.

Riddhima

Student, Chandigarh

I was a regular to have paid sex at those Spas and massage centers. It was my deadliest mistake that I never had protection while having sex with those strangers. Result was inevitable. I had contacted with STDs. Went to so many doctors and spent lakhs of rupees in getting cured, but all in vain. Finally when I came to this place, I was already an HIV +ve. Life came to a halt for me. But after a counselling session with the doctor, I realised how I could mend my faults and start my life afresh. I learnt to live with this evil and Im alive.

Daniel

Sales Executive, Faridabad