HIV TEST
Do you fear having come in contact with HIV? Anxiety, apprehensions, unanswered questions are not letting you sleep or relax. People can live with HIV for several years without experiencing any symptoms. The only way to be sure if you have it or not is by undergoing HIV testing in Delhi.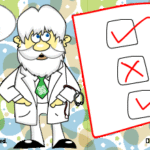 Getting HIV test can make you worried, however it is one of the best thing you can do to yourself in order to have a healthy sexual life. The process involving the test is painless, free of cost and the results are kept confidential. You can visit our HIV counselling doctors in India to take the guidance. Be clear and truthful with them. You can ask whatever comes to your mind in terms of HIV.
Depending upon your sexual exposure, if you think there is a risk of getting the HIV infection then it is always a good idea to take the HIV test in consultation with a qualified HIV counsellor or doctor.
If you are tested HIV negative, then it is advised to take guidance from best HIV consultants, like from Dr Monga Medi Clinic in New Delhi and Gurgaon who can let you know how to be safe in future so that you have an HIV infection free life.
If, unfortunately, you are tested HIV positive, then you should go for the treatment immediately.