HIV Early Detection Premium
HIV Early Detection Premium
Window Period : 7 to 10 days
RNA PCR for HIV 1 & 2 can be done 7 days after the suspected exposure. This is one of the tests that detects presence of HIV virus very early. Since the test looks for virus RNA, it is not dependent on production of antibodies by the body. The technique used in PCR test or Polymerase Chain Reaction is to extract and amplify the genetic material of the virus. This test must be supplemented by HIV Duo Combo or Elisa for HIV at the end of 4 weeks. HIV DUO COMBO This is the fourth generation HIV test that looks for p24 antigen as well as antibodies for HIV 1 & 2. The test is done after 4 weeks of suspected exposure and is very accurate. However, between day 14 and day 20 , the p24 antigen starts appearing in the blood. Hence , a negative result for HIV Duo Combo during this period gives a lot confidence.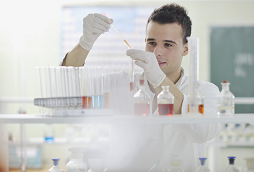 -:Note:-
The PCR RNA test is done only if there is a high risk exposure or there are symptoms of being sero-positive. The advisable test for detection of HIV is antigen/ antibody screening test , done after 28 days of suspected exposure . For some people, PCR RNA test may be done to reduce anxiety , till 28 days are over and they are ready to take the antigen/antibody test.
For routine testing , the right test is antigen/ antibody test.